Montag, 26. Juni 2017
---
Bruce P. Douglass: Effective Embedded Model-Based Development
Moving from a code-based to model-based development (MDD) can be a bit daunting. There are five key elements of using MDD effectively:
1. Modeling Language Skill,
2. An efficient process that incorporates modeling as a key approach,
3. Deployment of model-based verification,
4. Power modeling tooling, and
5. A strong yet flexible technology adoption strategy.
This talk reveals the best practices and approaches for each of these five key areas.

Bruce Powel Douglass is the Chief Evangelist for IBM Rational® with over 35 years specializing in the development of real-time and embedded systems and software.
He is the author of the IBM Rational Harmony™ for Embedded RealTime Development (Harmony/ERT) process, one of the contributors to the UML and SysML standards, and a recognized expert in the use of model-driven development, design patterns, and agile methods for high-reliability, real-time safety-critical systems development.
Bruce is a well-known speaker at many technical conferences, such as Design West, Design East, Embedded Systems Conference, Embedded World (Germany), Embedded Systems (Japan), SET (Switzerland), OOP (Germany), and Software Development. The special "Bruce's night" at the Embedded World show has been popular for many years. He frequently delivers webcasts on topics of interest to project managers, embedded software developers, and system engineers.
In his role at IBM, he provides both consulting and advanced training in the application of UML®, SysML, and DoDAF to not only IBM Rational customers, but also to IBM's own professional service engineers and application engineers, R&D, and marketing. He has been actively helping IBM customers develop highly capable systems in industries from aerospace and defense to telecommunications, energy and utilities, automotive, and medical devices.
Bruce developed the original IBM Rational Rhapsody® DoDAF profile as well as a Fault Tree Analysis Profile that allows engineers to include Fault Tree Analysis (FTA) diagrams, Fault Means and Effect Analysis (FMEA), and hazard analysis in their models and a Security Analysis profile for performing model-based threat analysis.
Bruce's key areas of expertise include agile development for embedded software, agile in systems engineering, safety analysis, design patterns, and real-time system design.
---
Robert Hellebrand, Tim Weilkiens: Produktlinienentwicklung auf dem Weg – Standards und Offene Herausforderungen der Variantenmodellierung
Produktlinienentwicklung, die systematische Entwicklung variantenreicher Produktfamilien hat in den letzten Jahren deutlich an Bedeutung gewonnen, um die Herausforderungen im magischen Dreieck von Qualität, Entwicklungszeit und verfügbarem Entwicklungswissen zu bewältigen.
Standards spielen insbesondere in der Definiton des Stands der Technik, aber auch der konkreten Umsetzung in Form von interoperablen Methoden und Werkzeugen, eine wichtige Rolle. Während im Bereich der Konstruktion und Produktion seit langem Vorgehensweisen fürs produktbezogene Variantenmanagement bekannt sind und auch in bestimmten Bereichen für den übergreifenden Datenaustausch Standards existieren, stehen wir im Bereich Systems- und Softwareengineering erst am Anfang. Es gibt auch im Bereich der softwarenahen Entwicklung Standards für das Product Line Engineering und den Umgang mit Variabilität, zum Beispiel die ISO 26550 Familie oder im AUTOSAR Standard, aber diese sind entweder sehr abstrakt (26550) oder sehr domänenspezifisch (AUTOSAR).
Die Entwicklung schreitet hier voran. Der Vortrag gibt einen Überblick über die aktuell existierenden Standards, vor allem aber auch über noch in der Entwicklung und somit noch beeinflussbaren Standards. Im Umfeld der modellbasierten Entwicklung sind das zum Beispiel die Variabilitätsmodellierung in der SysML V2 sowie die Variability Exchange Language, die im Vortrag näher betrachtet werden.
Ziel des Vortrags ist es zu helfen, zu verstehen, was die aktuellen Standards abdecken; ob sie für die eigene Arbeit wichtig sein/werden könnten; ob man sich vielleicht sogar selbst einbringen kann oder möchte. Aber auch, welche Standards man möglicherweise ignorieren kann.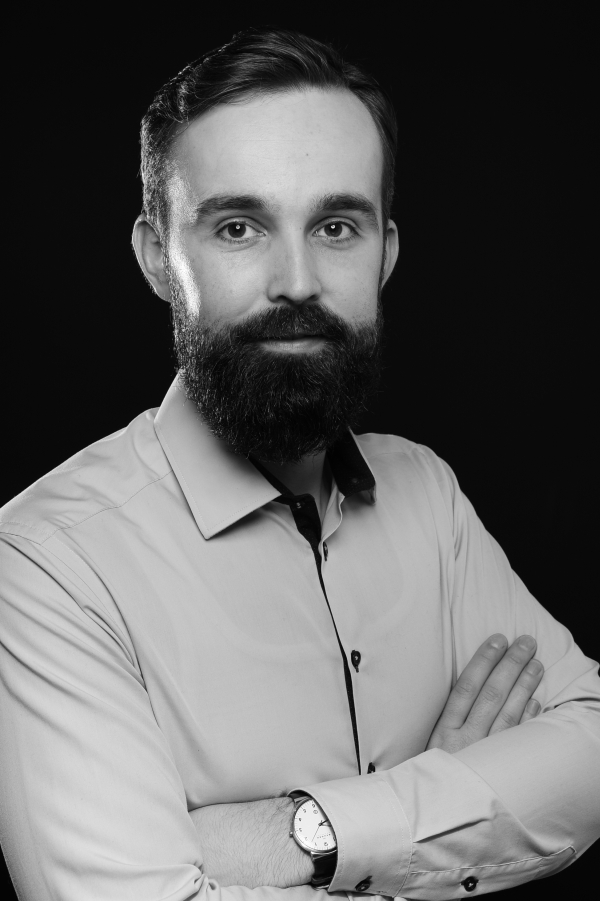 Robert Hellebrand ist Field Application Engineer bei der pure-systems GmbH und beschäftigt sich seit Jahren mit den Herausforderungen der systematischen Wiederverwendung und der Produktlinienentwicklung. Die pure-systems GmbH ist der führende Toolanbieter für Product Line Engineering und Variantenmanagement. Neben ihrem Tool pure::variants und zahlreichen Integrationen zu gängigen Entwicklertools über den gesamten Development Lifecycle hinweg bietet pure-systems fundierte Beratung zur methodischen Umsetzung von Variantenmanagement in der Praxis an.
Vor seiner Tätigkeit bei pure-systems hat sich Robert Hellebrand als Research Assistant am Fraunhofer IESE mit dem Thema Variantenmanagement beschäftigt.
Robert Hellebrand hält Variantenmanagement Trainings für pure-systems Kunden und Partner. Er ist Autor mehrerer Publikationen zum Thema Product Line Engineering und hat Vorträge/Demos auf der SPLC, der INCOSE, dem TdSE, dem ESE Kongress und der CPS Week gehalten.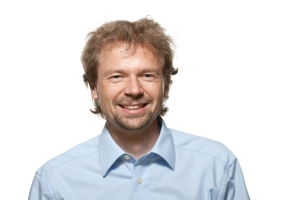 Tim Weilkiens ist Vorstand des Beratungs- und Trainingsunternehmens oose, Berater und Trainer und aktives Mitglied der OMG- und INCOSE-Community. Er hat Teile der SysML-Spezifikation geschrieben und ist weiterhin an der Weiterentwicklung der Sprache beteiligt.
Tim arbeitet in vielen Themen rund um MBSE. Sie können ihn auf vielen Konferenzen zu MBSE und verwandten Themen antreffen. Als Berater hat er viele Firmen aus unterschiedlichen Domänen unterstützt.
Tim hat viele Bücher über Modellierung geschrieben, darunter "Systems Engineering mit SysML" (dpunkt, 2016) und "Model-Based System Architecture" (Wiley, 2015). Er ist Herausgeber der pragmatischen und unabhängigen MBSE-Methodik SYSMOD – the Systems Modeling Toolbox.
---
Marc-Florian Wendland: UML Testing Profile 2
The UML Testing Profile 2 is on the verge of publication. As far back as 2001, a dedicated working group at Object Management Group (OMG) started collecting industry accepted testing concepts and practices in order to make them available via the Unified Modeling Language (UML). These efforts resulted in the adoption of the UML Testing Profile (UTP) by OMG in 2005. UTP is a standardized language for designing, visualizing, specifying, analyzing, constructing, and documenting testing artifacts commonly used for testing software-intensive systems. Ever since the interest in and application of the UTP was growing bigger and bigger. In 2014 the UTP working group at OMG has decided to rethink and renovate the UTP in order to align it with most recent requirements a modern modelling language for test design activities has to cope with.
This talk highlights the concepts of the test modelling language UTP 2 as the de-facto modelling language for model-based testing approaches. Attendees will understand how UTP supports automate test design activities by means of formalized test design techniques. The talk also relates UTP 2 to the general definition of a software test automation architecture as defined by the ISTQB. A running example will demonstrate UTP 2 "in action" from test analysis, over test design towards the specification of test cases.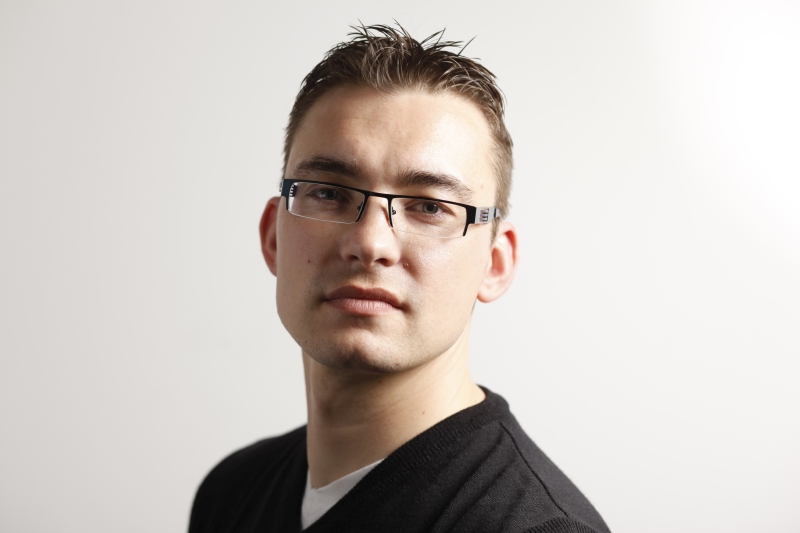 Marc-Florian Wendland is a senior researcher at the department System Quality Center (SQC) of the Fraunhofer Institut FOKUS in Germany. He holds a diploma and master's degree in computer science and has been working for Fraunhofer FOKUS ever since 2008. His fields of research include all aspects of test automation, first and foremost the automation of test design, commonly understood as model-based testing (MBT), and the combination of MBT and keyword-driven testing. Most recently, he was working on model-based definitions of holistic generic test automation architectures which enable a fully automated dynamic test process flow. His research work often relies on applying of well-known industrial standards like UML, UTP or TTCN-3 and integrates those with conceptual standards such as ISO 29119 or ISTQB. Marc-Florian Wendland is leading the UTP working group at OMG for several years now and is a driving member of the UTP 2 specification. He was a contributing member of the Test Description Language (TDL) expert group at ETSI and also involved in the initiative for setting up a new qualification and certification scheme about model-based testing (CMBT) at ISTQB. Most recently, he was participating in the ISO 29119 working group and contributed to efforts towards a conceptual standard about model-based testing.
---
Call for Sessions für den Open-Space
Hier haben Sie die Möglichkeit schon jetzt ein Thema für den Open Space einzureichen. Wir werden ihr Thema auf der Webseite veröffentlichen, so dass Sie schon vorab viele Teilnehmer für Ihre Session begeistern können.
Session-Vorschläge für den Open-Space
| | |
| --- | --- |
| Titel | Dokumenten-getriebene Modelle vs. Modell-getriebene Dokumente |
| Name | Alexander Huwaldt |
| Beschreibung | Aus Modellen lassen sich nicht nur Quellcodes generieren sondern auch Dokumentationen. Wie müssen Generatoren beschaffen sein, die brauchbare Dokumente für Projektdokumentationen, aber auch für das Management des Softwareprozesses liefern? Welche Inhalte sollen aus den Modellen generiert werden? Oft werden die Modelle erstellt, welche in der Dokumentation gefordert werden (dokumenten-getriebene Modelle). Wie könnten modell-getriebene Dokumente aussehen? |